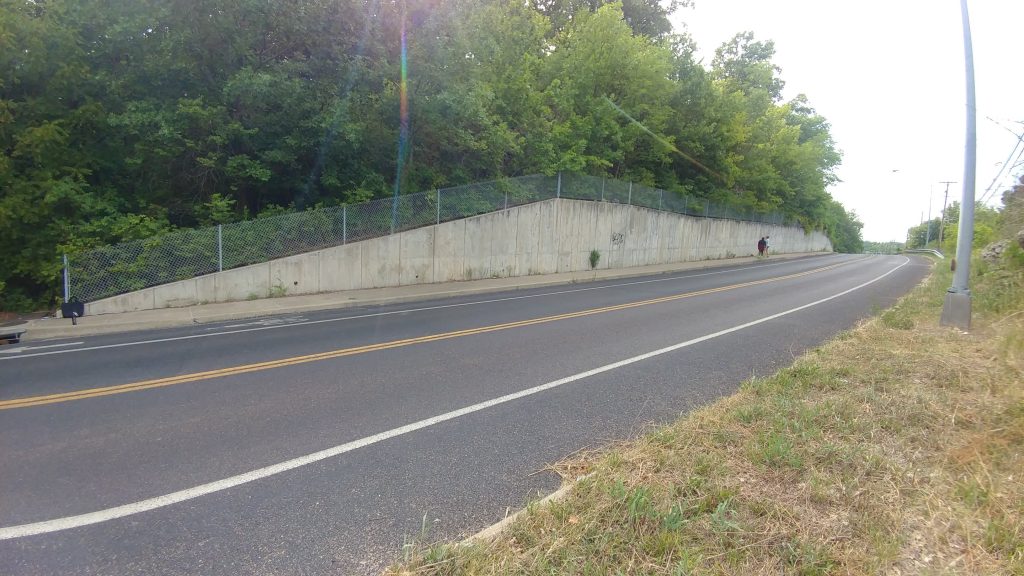 The Union of Concerned Scientists (UCS), a national science advocacy organization, recently awarded grants of up to $10,000 to six organizations and artists nationally to create public artworks that highlight the importance of science and promote the #ScienceRising movement.
Resident Arts is one of the recipients of this grant and will complete the production of a large-scale mural on the retainer wall on Old 63, south of Broadway, in partnership with the city's Office of Sustainability, Department of Parks and Recreation, and other local partners in Columbia, MO. The collaborative community mural process will begin in July and culminate in a Public Unveiling Event on September 30th, 2018 at 5:30pm at the mural site. Through this process a team of 5 artists will work to create a design, receive community feedback, and produce the mural which will align with the city's Climate Action and Adaptation Plan (CAAP), and showcase the science-based actions that individuals can take to participate in the initiatives discovered through the planning process which is taking place simultaneously. The public unveiling will precede the second Community Workshop for the CAAP which is scheduled for early November, 2018.
Funding from the UCS will cover the costs of hiring a mural team, materials and supplies for production of the mural, and promoting the community events associated with its design and unveiling.
Interested in volunteering? We will need help weeding around the mural site, priming the wall, painting the mural, and distributing informational material to nearby residents. If you're interested in donating some time, contact madeleine@residentarts.org.
Important Dates:
Wednesday, August 8th, 2018 5:30pm – Community Feedback Session
The community is invited to view the draft proposed design and provide feedback to the mural team prior to finalizing the design that will ultimately be transfered to the wall.
Saturday, August 18th, 2018, 9am – 4pm – Community Painting Day
The public is invited to join us in painting the mural – any age and skill level is welcome to participate. This is a drop-in event. Our mural team will assist painters in following the color map for the approved design. Painters should wear appropriate attire that can get paint on it – the paint we use will not wash out of clothes. All paint is non-toxic.
Sunday, September 30, 2018, 5:30pm – Public Unveiling Event
The public is invited to view the finished mural and hear a word from the project partners and mural team about the theme and process of creating the mural.