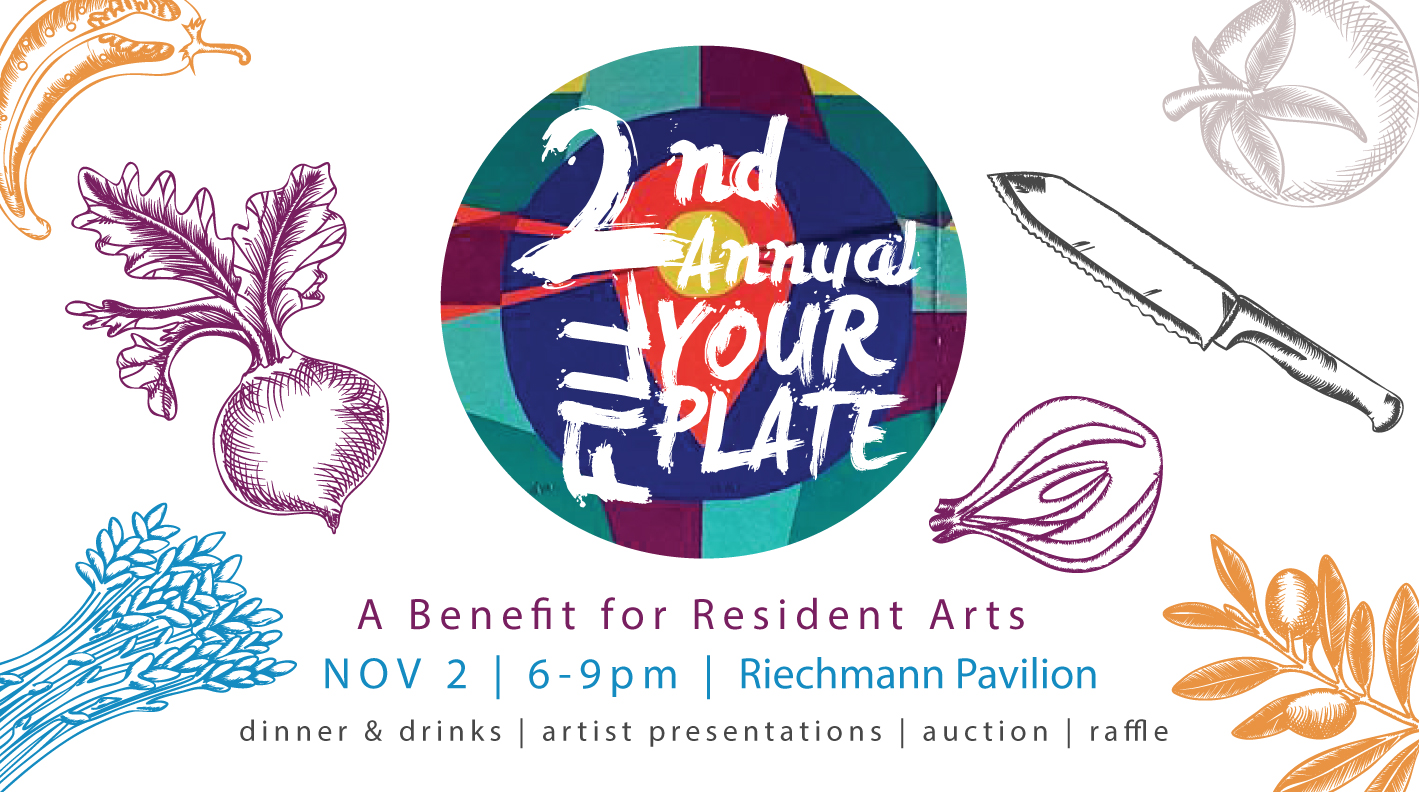 We are excited to announce our 2nd Annual Fill Your Plate Benefit for Resident Arts on November 2, from 6-9pm at Riechmann Pavilion, Stephens Lake Park.
This event will feature live music, artist presentations, delicious food and drink, an art auction and raffle. Funds raised at this event will help to sustain our programs and services.
In 2016 we touched the lives of nearly 2,000 individuals through several programs: The After-school Teen Artist Residency, The Emerging Artist Residency, The Professional Development Workshops, and exhibitions which focus on the work of marginalized artists, as well as other programs and services which aim to help artists live, work, and thrive locally. Join us to help sustain and grow these meaningful programs.
"[Resident Arts] helped me to know how to price my work and how to hang my work. Without them, I think we would lose a big part of Columbia's art community." – local artist, Jessie Donovan
Resident Arts is a 501 (c) 3 whose mission is to provides professional development opportunities for artists to cultivate the arts locally and broaden the horizons of artists, nationally. Our programs engage teen, emerging, and professional artists in educational activities which bolster the region's creative workforce, encourage innovative critical thinking, and introduce working artists to available resources.
Tickets for this event will become available on October 1 and can be purchased at residentarts.org/fill-your-plate for $60/ea or two for $100.
More information to come. Interested in becoming a sponsor? Donating food, artwork, or raffle items? Reach out to Madeleine at madeleine@residentarts.org
2016 PHOTOS
Courtesy of Jonathan Asher Photography.
2016 SPONSORS