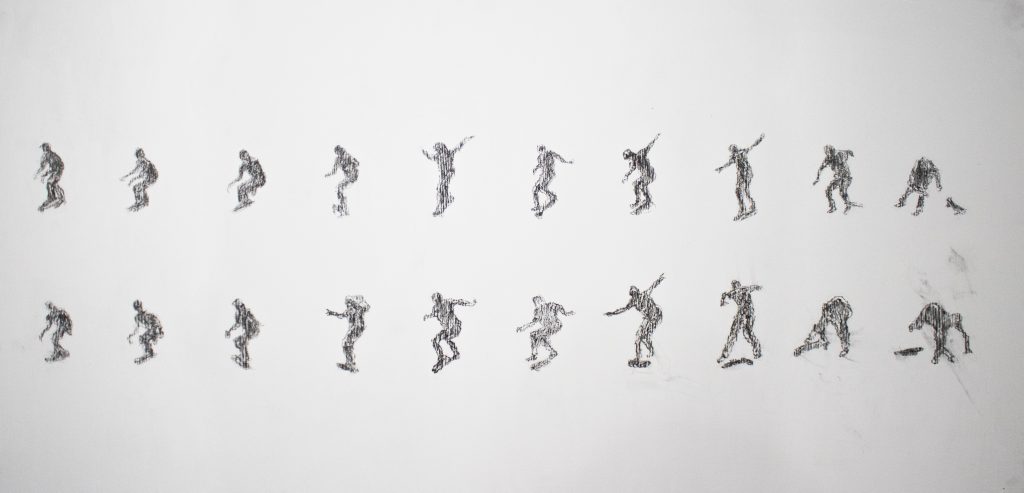 Fall, 2017 Emerging Artist Resident worked in various media from spackle and paint, to charcoal, gesso, and panels to portray the imagery of practice and failure, the process of gaining skill in athletic actions, through an alignment between sports and artistic practice.
His exhibition "Street | Rehearsal" presented 10 panels in which figures danced, skated, and played while the methodology and application of materials embraced repetition, redos, and accidents alike.
Residency Dates: September 1, 2017 – December 1, 2017
Residency Project: Dec 1, 2017 – Jan 15, 2018 Street | Rehearsal by Emerging Artist Resident, Patrick Tapp
Read this article by Elena Cruz.