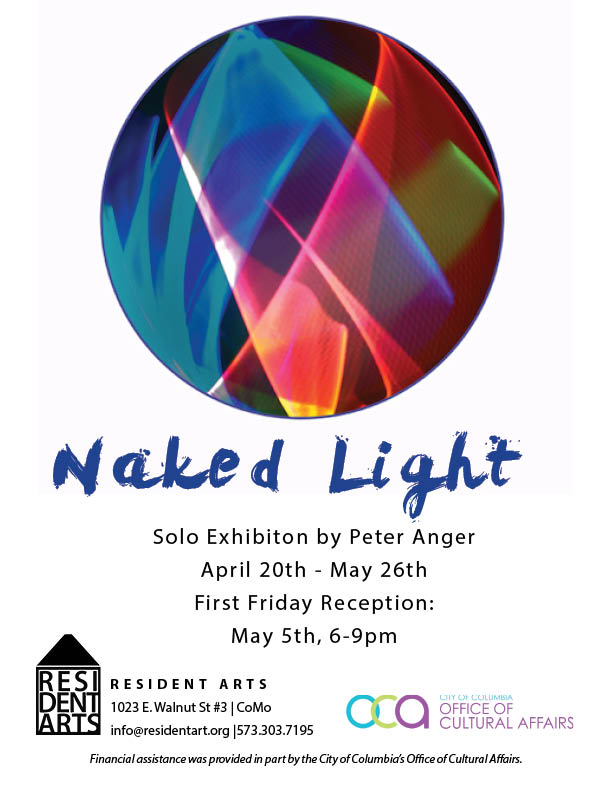 Naked Light by Peter Anger
Exhibition on view April 21st – May 26th
First Friday, Friday, May 4th, 6-9pm
Peter Anger, Michigan-born, currently resides in Columbia, Missouri. Anger is a freelance photographer and artist who delved into the world of light painting over 20 years ago. His most recent series presents the viewer with a single sphere, colorful and vibrant. These cosmic images are made by manipulating a light source to illuminate the film and camera sensors.