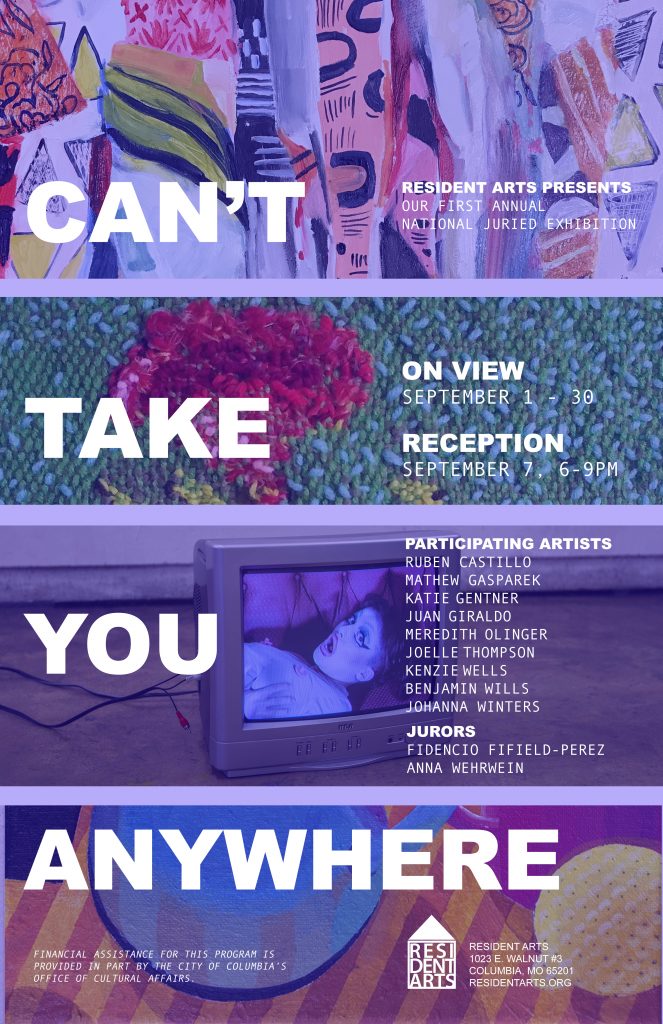 Join us for Can't Take You Anywhere our first annual national juried exhibition juried by Anna Wehrwein and Fidencio Fifield-Perez.
On View:
September 1 – 30
Artist Reception:
September 7, 6-9pm
Refreshments served.
Participating artists:
Ruben Castillo
Mathew Gasparek
Katie Gentner
Juan Giraldo
Meredith Olinger
Joelle Thompson
Kenzie Wells
Benjamin Wills
Johanna Winters
Financial assistance for this program is provided in part by the City of Columbia's Office of Cultural Affairs.