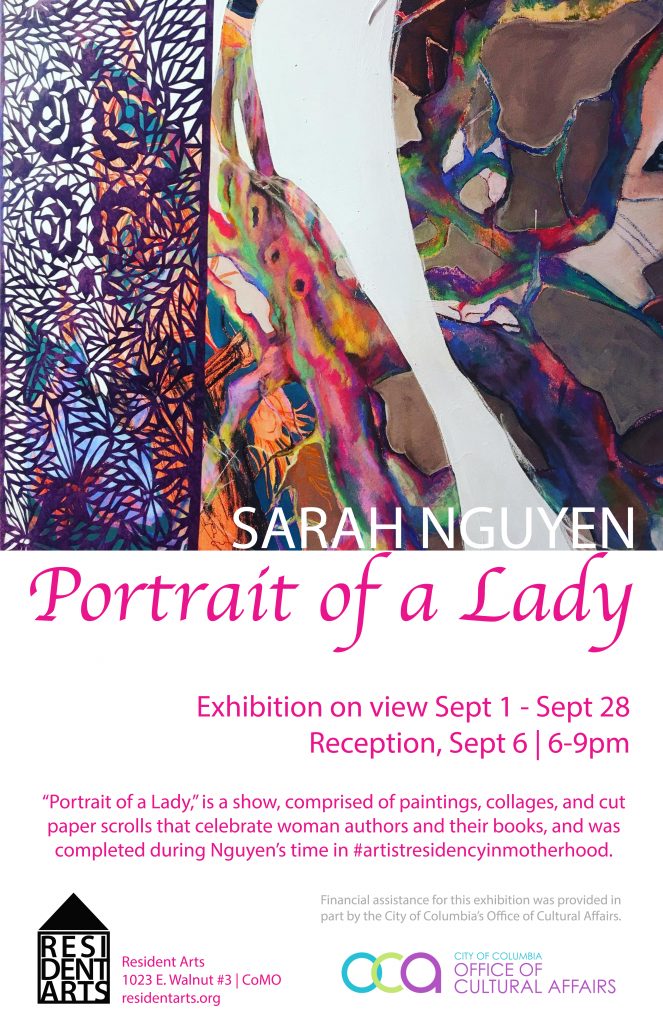 Join us for the reception of Portrait of a Lady, an exhibition by Sarah Nguyen.
"Portrait of a Lady," is a show, comprised of paintings, collages, and cut paper scrolls that celebrate woman authors and their books, and was completed during Nguyen's time in #artistresidencyinmotherhood.

Exhibition on view Sept 1 – Sept 28, 2019
Reception, Friday September 6, 2019 6-9pm
Refreshments served.
Financial assistance for this program was provided in part by the City of Columbia's Office of Cultural Affairs.